ViraPro 3-Day Boost provides clinically studied Haschberg Austrian elderberry plus a team of other superior vitamins and minerals for amazing benefits.
Haschbery Austrian Elderberry (Sambucus nigra): Clinically studied and standardized for anthocyanins, which support a strong immune response.*
Vitamin A as retinyl acetate: For healthy immune system function, retinyl acetate is superior to beta-carotene.*
Vitamin C: This essential nutrient is well known for immune benefits throughout the body.*
Vitamin D: Research suggests that people with sufficient vitamin D levels have more robust immune systems.*
Vitamin E: Included in this formula with the full family of tocopherols, vitamin E is a powerful nutrient for immune system support.*
Zinc: Supports the immune activity of the thymus gland, the master gland of the immune system.*
Selenium: Works with magnesium to keep the immune system healthy.*
This combination, specially formulated at levels for a 3-day boost, can help you supercharge your immune system for optimal support.*
Supplement Facts
Serving Size: 1 Tablet
Servings Per Container: 12
Ingredient
Amount/Serving
Daily Value
Vitamin A (as retinyl acetate)
750 mcg (2,500 IU)
83%
Vitamin C (as ascorbic acid)
200 mg
222%
Vitamin D3 (as cholecalciferol)
75 mcg (3,000 IU)
375%
Vitamin E (as d-alpha and mixed tocopherols)
10 mg (15 IU)
67%
Calcium (from calcium lactate)
41 mg
3%
Magnesium (from magnesium citrate)
6.7 mg
2%
Zinc (from TRAACS™ zinc bisglycinate chelate)
15 mg
136%
Selenium (as selenium yeast)
66 mcg
120%

(Saccharomyces cerevisiae)

Proprietary Blend
60 mg
**

Elderberry (Sambucus nigra) Fruit Extract standardized to ≥ 12% anthocyanins and Umckaloabo (Pelargonium sidoides) Root Extract standardized to ≥ 12.5% polyphenols and ≥ 0.3% umckalin

Bioflavonoids Complex
50 mg
**

from Citrus (Citrus ssp.) Peel Extract

---

**Daily Value (DV) Not Established
Other Ingredients: cellulose powder, silica, croscarmellose sodium, vegetable source stearic acid, ethylcellulose, vegetable source magnesium stearate, citric acid.
No: sugar, salt, wheat, gluten, soy, dairy products, artificial coloring, artificial flavoring, or artificial preservatives.
Terry Naturally brand products contain natural and other premium ingredients.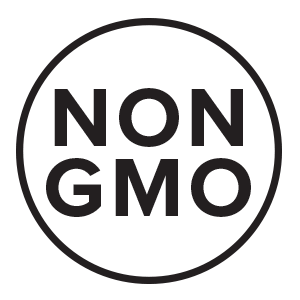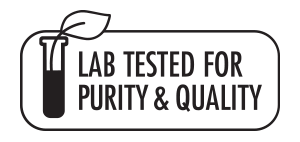 TRAACS™ is a trademark of Albion Laboratories, Inc.
Frequently Asked Questions
What's the difference between the ViraPro 3-Day Boost, ViraPro, and ViraPro Kids formulas?
While each supplement delivers the same kinds of ingredients, each one also varies the formulas based on their intentional use. ViraPro and ViraPro Kids, for example, can be used daily or for a longer term compared to the intensive, short-term levels of nutrients in ViraPro 3-Day Boost.
Why do you use Haschberg elderberry?
ViraPro 3-Day Boost features clinically studied, Austrian-grown Haschberg elderberry because this variety produces a deep purple fruit that is especially abundant in anthocyanin content. In fact, Austria is a center of elderberry production in Europe because of its combination of growing season, climate, and superior harvesting and processing techniques. This elderberry is also verified authentic, never adulterated, and standardized to deliver powerful benefits.
I see that the elderberry is standardized for anthocyanins. What are they?
Anthocyanins are compounds (known as flavonoids) found in many fruits, vegetables, and other plants—especially those that are red, blue, or purple. In most cases, they are associated with the color of the fruit, but they also provide strong antioxidant protection for the fruit—and anyone who consumes it. Anthocyanins have been studied for their ability to support optimal health, including a healthy immune response.*
Why do you use the retinyl acetate form of vitamin A instead of beta-carotene?
The retinyl acetate form of vitamin A is used in ViraPro 3-Day Boost because it is the form proven to provide reliable immune support.* While beta-carotene is a valuable nutrient, it is a "pro-vitamin A" which means that while it can turn into vitamin A in the body, it doesn't necessarily mean that it will.