Joint & Hip
Joint Health & Flexibility
Comfort & Mobility
Formulated for Pets
Helps maintain healthy cartilage and joint function
Helps relieve occasional joint stiffness
Supports healthy hip and joint health
Jump! Run! Play! A dog's life is all about strong and flexible hips and joints.
Whether your dog is a "youngster" or has celebrated many birthdays, Joint & Hip Formula can ease stiffness due to normal daily exercise and activity.
This proprietary formula exclusively from Terry Naturally® Animal Health is the answer for every dog's joint and flexibility needs. 
Joint & Hip Formula has both a clinically studied, enhanced absorption curcumin and a uniquely standardized boswellia. This combination synergistically helps maintain healthy bone and joint function.
What's Inside:
This powerful combination is the right choice for joint health and flexibility.
Curcumin: Plain standardized curcumin extracts don't provide the right absorbability to make a difference. Our curcumin is extracted from turmeric and then blended with ar-turmerone (from turmeric essential oil), allowing our formula to provide a clinically studied, enhanced absorption curcumin that delivers superior results. In fact, it has been proven to be well absorbed in the canine intestinal tract. It's sustainably grown by local farmers for fair-trade prices in northeast India without the use of pesticides or chemicals, and it's thoroughly tested and analyzed for contaminants and potency in India and here in the United States.
Boswellia: Our boswellia contains up to 10 times more of the most powerful compound in the botanical. It's called AKBA and it's the desired ingredient for dogs. When it comes to your special pet, don't settle for unstandardized boswellia extracts. We use only a uniquely standardized boswellia—the most advanced boswellia available.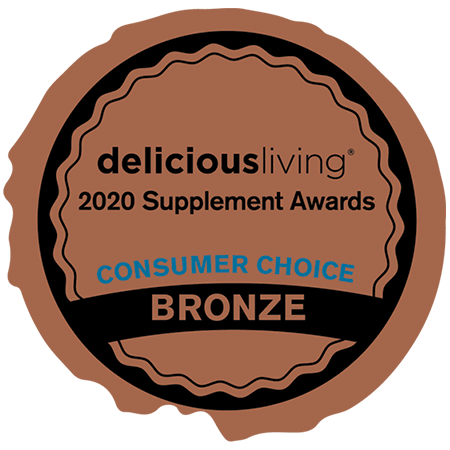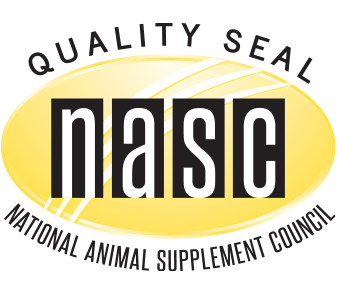 Product Facts
ACTIVE INGREDIENTS
:
Per 1 Chewable Wafer (1,360 mg)
Proprietary Blend...............................500 mg
Beef Liver Powder, Boswellia (Boswellia serrata) Gum Resin Extract (BOS-10®) standardized to contain ≥ 70% total organic and boswellic acids with AKBA ≥ 10%, ≤ 5% beta-boswellic acids, Curcumin (Curcuma longa) Rhizome Extract (BCM-95®/Curcugreen®) enhanced with turmeric essential oil and standardized for curcuminoid complex (curcumin, demethoxycurcumin and bisdemethoxycurcumin)
---
INACTIVE INGREDIENTS
:
gum arabic, liver flavor, maltodextrin, microcrystalline cellulose, rice extract, rice hulls, silica, sorbitol, stearic acid, sunflower oil.
CAUTIONS
:
If an animal's condition worsens or does not improve, stop product administration and consult your veterinarian. Safe use in pregnant animals or animals intended for breeding has not been proven.  Federal law prohibits the off-label use of this product in ruminants. An examination from a veterinarian is recommended prior to using this product. May be a GI irritant. Do not use in high doses with anitcoagulant drugs or animals with stomach ulcers. Administer during or after the animal has eaten to reduce incidence of gastrointestinal upset.
For use in dogs only. Recommended for joint flexibility and comfort.
  • Helps maintain healthy cartilage and joint function
  • Helps relieve occasional joint stiffness
DIRECTION FOR USE
:
Up to 15 lbs, 1 chewable wafer daily.                                                                                                                 
16-60 lbs, 1-2 chewable wafers daily.
Over 60 lbs, 2-3 chewable wafers daily.
WARNINGS
:
Not for human consumption. Keep out of the reach of children and animals. In case of accidental overdose, contact a health professional immediately.
NO
:
nuts, eggs, sugar, salt, yeast, wheat, gluten, soy, artificial coloring, artificial flavoring, or artificial preservatives.
Terry Naturally brand products contain natural and other premium ingredients.
Frequently Asked Questions
Q. My dog is allergic to corn. Is there any corn in Joint and Hip Formula?
All Terry Naturally Animal Health products contain a statement to notify consumers if the product is free of common allergens or ingredients that may trigger sensitivities, including corn. If "corn" is NOT listed in the No statement following the product facts box, one or more ingredients in the product are derived from corn. Joint and Hip Formula contains maltodextrin to help bind the ingredients in the tablet.

Maltodextrin is derived from corn. It is highly purified and therefore it is unlikely that any corn proteins remain. However, because its origin is corn, we do not include corn in the "no" statement for this product.
---