The ingredients in Healthy Knees & Joints provide strong support for the comfort of weight bearing joints, especially our hips and knees—and help support their structure as well. For you, that means even more support for your active life!* 
Healthy Knees & Joints provides the clinically tested combination of our bioavailable curcumin and uniquely standardized boswellia extract combined with vitamin D3 and calcium fructoborate for even greater benefits.*
Strong Ingredients for Your Active Life!
Bioavailable curcumin, with turmeric essential oil containing ar-turmerone, and uniquely standardized boswellia are clinically studied for their powerful support of walking distance, mobility, comfort, and maintenance of joint strength. The clinical research on this combination showed amazing benefits that support a healthy, active life!*
Vitamin D3 helps support bone and cartilage structure—critical for healthy, strong joints.*
Calcium fructoborate is a unique form of boron that provides targeted support to joint structure. In clinical research, it supported joint flexibility and significantly boosted vitamin D3 absorption.*
This formula supports:
   • Greater knee comfort
   • Increased joint flexibility
   • Walking distance
   • Enhanced quality of life*

Looking for healthy joint and hip support for your canine? Click here!
Supplement Facts
Serving Size: 3 Capsules
Servings Per Container: 20
Ingredient
Amount/Serving
Daily Value
Total Carbohydrate
1 g
<1%†
Vitamin D3 (as cholecalciferol)
75 mcg (3,000 IU)
375%
Proprietary Complex
1,560 mg
**

Boswellia (Boswellia serrata) Gum Resin Extract (BOS-10®) standardized to contain ≥ 70% total organic and boswellic acids with AKBA ≥ 10%, with ≤ 5% beta-boswellic acids, Curcumin (Curcuma longa) Rhizome Extract (BCM-95®/Curcugreen®) enhanced with turmeric essential oil and standardized curcuminoid complex (curcumin, demethoxycurcumin and bisdemethoxycurcumin), Boron (as calcium fructoborate)

---

**Daily Value (DV) Not Established.   †Percent Daily Values (DV) are based on a 2,000 calorie diet.
Other Ingredients: hydroxypropyl methylcellulose (vegetable cellulose capsules), silica, vegetable source magnesium stearate, cellulose powder, maltodextrin, starch, sucrose.
No: salt, yeast, wheat, gluten, soy, dairy products, artificial coloring, artificial flavoring, or artificial preservatives.
Terry Naturally brand products contain natural and other premium ingredients.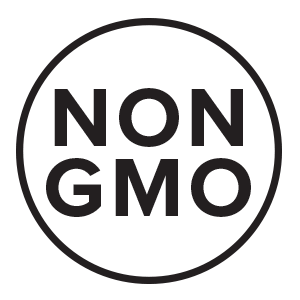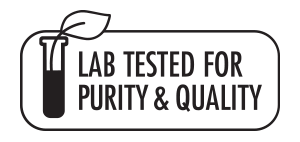 Frequently Asked Questions
Should I take Healthy Knees & Joints* if I'm already taking Curamin®?
Some people prefer to use Curamin first, and then either switch to Healthy Knees and Joints for ongoing support or continue to use Curamin along with Heathy Knees and Joints.* Either option is appropriate; it is a matter of personal choice to get the best results for you.
Why is the boswellia in Healthy Knees & Joints* screened to reduce beta-boswellic acid?
While most boswellic acids are associated with positive benefits, not all of them truly are best when you're trying to support an active lifestyle.* Ensuring at least 10% or more beneficial acetyl-11-keto-B-boswellic acid (AKBA), and reducing beta-boswellic acid content, our uniquely standardized boswellia is able to provide much greater benefit than unstandardized boswellic extracts, some of which have up to 15-25% beta-boswellic acid!
What is calcium fructoborate? Is it just the same as boron?
No, calcium fructoborate is a patented fruit mineral complex that combines borate with a calcium/carbohydrate structure. Calcium fructoborate is more bioavailable and enhances the body's ability to absorb vitamin D3.*