Clinical Essentials™
Multi-Vitamin & Minerals
30 Premium Nutrients • No Vitamin Aftertaste • Gentle on the Stomach
Clinical Essentials contains more effective forms—at effective dosage levels—of clinically validated nutrients to fill the gaps in your diet. The coated tablet is easy to swallow, gentle on the stomach, and leaves no lingering smell or taste. You'll feel the difference that premium nutrients can make!
Clinical Essentials Supports
Vibrant Energy, Mood, and Stamina—Bioidentical B vitamins in their most effective form for optimal utilization in the body*
Immune System Strength—Proper levels of vitamins and TRAACS™ chelated minerals to help you stay healthy all year long*
Bone and Collagen Structure—Unique sources of boron and vitamin K2, plus TRAACS™ chelated calcium and magnesium for healthy bone formation*
Heart and Arteries—Provides a complete array of nutrients to support healthy heart function*
Antioxidant Defense—Vitamin C, E, and A with selenium to prevent oxidative stress and damage*
Metabolism and Blood Sugar Balance—Vanadium and chromium for healthy blood sugar metabolism*†
Feel Healthy! Feel Great!

†Supports healthy levels already within normal range
Supplement Facts
Serving Size: 2 Tablets
Servings Per Container: 30
Ingredient
Amount/Serving
Daily Value
Vitamin A (as retinyl palmitate)
750 mcg RAE (2,500 IU)
83%
Vitamin C (from calcium ascorbate)
62.5 mg
69%
Vitamin D3 (as cholecalciferol)
12.5 mcg (500 IU)
63%
Vitamin E (as d-alpha and mixed tocopherols)
16.75 mg (25 IU)
112%
Vitamin K2 (as Mena Q7® menaquinone-7)
22.5 mcg
19%
Riboflavin (Vitamin B2)
25 mg
1,923%
Niacin (Vitamin B3) (as niacin and from niacinamide)
25 mg
156%
Vitamin B6 (from pyridoxal-5-phosphate)
12.5 mg
735%
Folate
(from (6S)-5-methylfolate) (equivalent to 400 mcg of (6S)-5-Methyltetrahydrofolic acid, glucosamine salt)†
340 mcg DFE
85%
Vitamin B12 (as methylcobalamin)
125 mcg
5,208%
Biotin (as D-biotin)
250 mcg
833%
Pantothenic acid (from d-calcium pantothenate)
25 mg
500%
Choline (from choline bitartrate)
25 mg
5%
Calcium (from TRAACS® Calcium Glycinate Chelate, calcium fructoborate, calcium ascorbate, and d-calcium pantothenate)
200 mg
15%
Iodine (from potassium iodide)
75 mcg
50%
Magnesium (TRAACS® Magnesium Bisglycinate Chelate Buffered
150 mg
36%

(Magnesium Bisglycinate Chelate and Magnesium Oxide))

Zinc (from TRAACS® Zinc Bisglycinate Chelate)
7.5 mg
68%
Selenium (from Selenium Glycinate Complex)
50 mcg
91%
Copper (from TRAACS® Copper Glycinate Chelate)
0.5 mg
56%
Manganese (from TRAACS® Manganese Glycinate Chelate)
2.5 mg
109%
Chromium (from TRAACS® Chromium Nicotinate Glycinate Chelate)
125 mcg
357%
Molybdenum (from TRAACS® Molybdenum Glycinate Chelate)
62.5 mcg
139%
Potassium (from Potassium Glycinate Complex)
25 mg
1%
Ginger (Zingiber officinale) Rhizome Extract
100 mg
**

Standardized for ≥ 5% gingerols and shogaols (5 mg)

Benfotiamine
25 mg
**
Inositol
25 mg
**
Bioflavonoids from Citrus (Citrus aurantium) Peel Extract
25 mg
**
PABA (para-aminobenzoic acid)
7.5 mg
**
Boron (from calcium fructoborate)
750 mcg
**
Vanadium (from TRAACS® Vanadium Nicotinate Glycinate Chelate)
62.5 mcg
**

---

**Daily Value (DV) Not Established
† US Patent No. 7,947,662

Other Ingredients: microcrystalline cellulose, maltodextrin, hydroxypropyl cellulose, citric acid, croscarmellose sodium, silica, starch, stearic acid, glycerol monostearate, hydroxypropyl methylcellulose, dicalcium phosphate, magnesium stearate, glycine.
No: sugar, salt, yeast, wheat, gluten, soy, dairy products, artificial coloring, artificial flavoring, or artificial preservatives. Color variations are normal.
Terry Naturally brand products contain natural and other premium ingredients.
If pregnant or nursing, consult a healthcare practitioner before use.
NON-GMO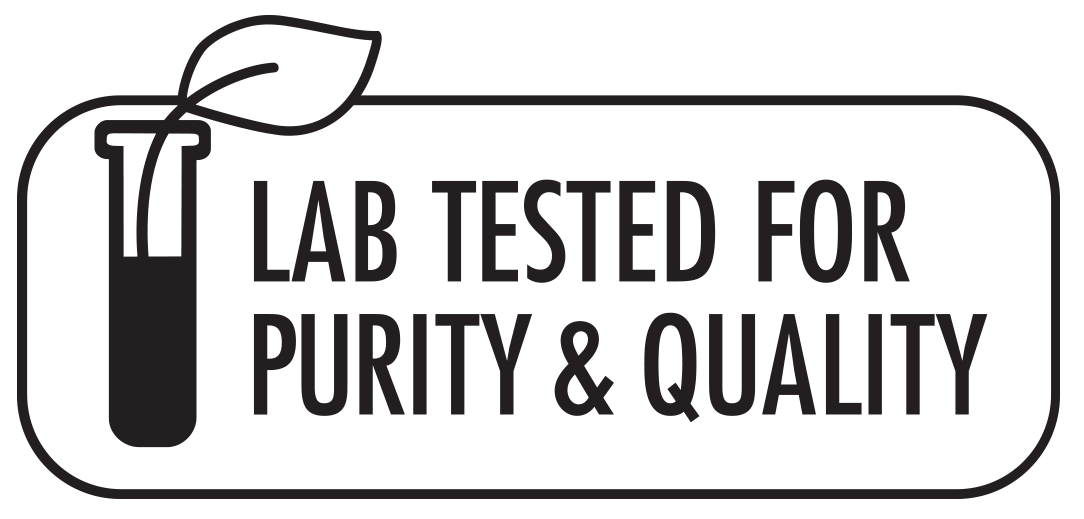 TRAACS® is a registered trademark of Albion Laboratories, Inc. 
MenaQ7® is a trademark of NattoPharma ASA, Norway
Frequently Asked Questions
What are chelated minerals and why are they important?
A "chelate" is a bond between a mineral (often called "inorganic") and a molecule structure, called a "ligand" that helps the body absorb the mineral during digestion. The amino acid glycine makes an excellent molecule to help shepherd minerals through the intestinal wall, because it is so small it can be transported directly into the cells of the body, so it can get to work right away.

Clinical Essentials provides chelated minerals using The Real Amino Acid Chelate System, known as TRAACS®. These are premium minerals not found in most daily multiples.
Why do I need to take this supplement more than once a day?
The desire to take one tablet and be done with it each day is understandable. However, it doesn't mirror the way the body uses these ingredients. If you want truly vibrant health, you need your nutrients throughout the day for some important reasons. First, humans are designed to acquire nutrients several times a day, which is why our bodies tell us to eat meals more than once per day.

Additionally, water soluble vitamins can be quickly flushed from the body, and you need them as much at 6:00 p.m. as you do at 7:00 a.m. Plus, there are physical limitations to how many nutrients can fit into one tablet. While vitamins are very small, minerals are huge by comparison, and would make a tablet too large to be swallowed. The truth is, you simply cannot obtain meaningful amounts of minerals in a once-daily formula. While the dosage levels for Clinical Essentials can be customized (2 daily for maintenance) for optimum health, two tablets taken twice daily is best.