Curamax™
Powerful Curcumin for Horses
Occasional Joint Stiffness, Soreness, or Discomfort
Formulated for Pets
Curamax is the perfect way to offer your hard-working horse some beneficial joint, tendon, and ligament support. Not just any curcumin, Curamax features curcumin blended with ar-turmerone from turmeric essential oil to provide an enhanced absorption curcumin that delivers superior results. With the addition of a standardized boswellia and DLPA, Curamax can add to your horse's desire to run, buck, jump, play or compete.
Plus, Curamax may help reduce oxidative stress and damage all while supporting cellular health and antioxidant function. Help maintain your horse's joint strength, suppleness, and mobility with Curamax.
Curamax is the right choice for occasional muscle and joint:
Stiffness
Soreness
Discomfort
What's Inside:
Curcumin: Better than using turmeric alone, and not just any curcumin, the curcumin in Curamax is blended with ar-turmerone from turmeric essential oil to provide an enhanced absorption curcumin that delivers stellar results.
Boswellia: Our boswellia contains up to 10 times more of the most powerful compound in the botanical. It's called AKBA, and is superior to unstandardized boswellia extracts. We use only a clinically studied, uniquely standardized boswellia—the most advanced boswellia available.
DLPA: Supports the healthy activity of endorphins and enkephalins, which may help discomfort associated with normal daily exercise and activity.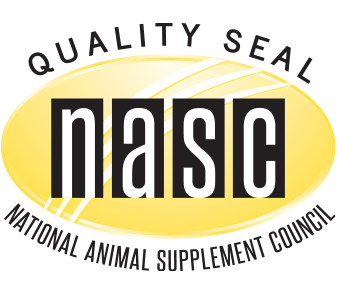 Product Facts
ACTIVE INGREDIENTS
:
Per 1 Scoop (15g):
Proprietary Blend...............................2,175 mg
DLPA (DL-phenylalanine), Boswellia (Boswellia serrata) Gum Resin Extract (BOS-10®) standardized to contain ≥70% total organic and boswellic acids with AKBA ≥10%, with ≤ 5% beta-boswellic acids, Curcumin (Curcuma longa) Rhizome Extract (BCM-95®/Curcugreen®) enhanced with turmeric essential oil and standardized for curcuminoid complex (curcumin, demethoxycurcumin and bisdemethoxycurcumin)
---
INACTIVE INGREDIENTS
:
Corn distiller grains with solubles, fenugreek seed powder, rosemary extract, sunflower meal, sunflower seed oil (extra virgin high oleic cold pressed), timothy meal.
CAUTIONS
:
If animal's condition worsens or does not improve, stop product administration and consult your veterinarian. Safe use in pregnant animals or animals intended for breeding has not been proven. An examination from a veterinarian is recommended prior to using this product. May be a GI irritant. Do not use in high doses with anticoagulant drugs or animals with stomach ulcers. Administer during or after the animal has eaten to reduce incidence of gastrointestinal upset.
DIRECTION FOR USE
:
1 scoop daily. 30 day supply.
May increase to 1 scoop two to three times daily for additional support.
WARNINGS
:
Not for human consumption. Keep out of reach of children and animals. In case of accidental overdose, contact a health professional immediately. This product should not be given to animals intended for human consumption.
NO: nuts, eggs, sugar, salt, yeast, wheat, gluten, soy, dairy products, artificial coloring, artificial flavoring, or artificial preservatives.
Terry Naturally brand products contain natural and other premium ingredients.