Artery Strong™*
Vitamins A, D3, and K2 for Vascular Elasticity and Strength*
Keep your arteries strong, smooth, and flexible with Artery Strong. Your body needs the fat-soluble vitamins A, D3, and K2 for vascular health and to support balanced calcium levels for healthy arteries.*
The potent vitamins in Artery Strong synergistically support:
Cardiovascular health
Blood vessel elasticity
Arterial wall strength*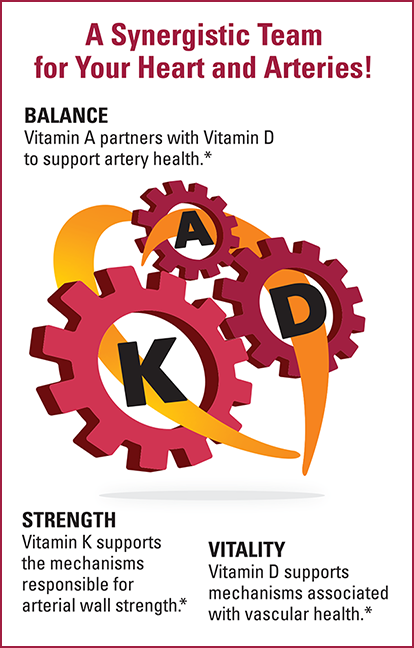 Vitamin A: Retinol is superior to beta-carotene—it's the real vitamin A that your body doesn't need to convert. This concentrated form supports vitamin D balance, so both work better.*
Vitamin D3: This essential vitamin is needed for healthy blood clotting, strong blood vessel walls, healthy blood pressure, and heart muscle vitality.*†
Vitamin K2: This crucial nutrient supports vascular integrity and strength. MenaQ7® is a clinically studied form of vitamin K2 that works with your body to support balanced calcium levels for healthy arteries.*

Best Heart Health Award

† Supports healthy blood pressure levels already within normal range
Supplement Facts
Serving Size: 1 Softgel
Servings Per Container: 60
Ingredient
Amount/Serving
Daily Value
Vitamin A (as retinyl palmitate)
3,000 mcg (10,000 IU)
333%
Vitamin D3 (as cholecalciferol)
125 mcg (5,000 IU)
625%
Vitamin K2 [as menaquinone-7 (MK-7 as MenaQ7®)]
45 mcg
38%

---
Other Ingredients: extra virgin olive oil, gelatin, sunflower seed oil, glycerol, water, alpha tocopherol acetate, rosemary extract
No: sugar, salt, yeast, wheat, gluten, corn, soy, dairy products, artificial coloring, artificial flavoring, or artificial preservatives.
Terry Naturally brand products contain natural and other premium ingredients.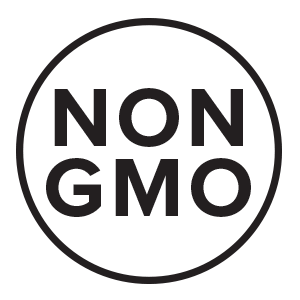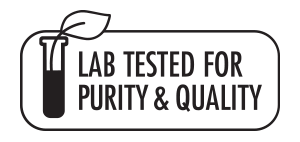 Product of Belgium
Mena Q7® is a trademark of NattoPharma ASA, Norway
Frequently Asked Questions
What type of vitamin A is better, retinol or beta-carotene?
Retinol is the active form of vitamin A in the body, so it's easy for your body to use. Beta-carotene is actually a "provitamin A," a precursor of vitamin A that must be converted to vitamin A in the body. Beta-carotene's rate of conversion can be highly variable, with significant differences depending on source, preparation, and individual digestive and absorption differences. In fact, experts estimate that the conversion rate may be 12:1 or higher.
What's the difference between vitamin K1 and vitamin K2?
Vitamin K gets its name from the German word "koagulation" because it was originally recognized for its importance to blood clotting. Eventually, two forms of vitamin K were identified, vitamin K1 (phylloquinone) and vitamin K2 (menaquinone). Much like the B vitamins, each form of K plays its own unique role in the human body. K1 is needed for coagulation. K2 is important for bone and cardiovascular health.*