Healthy Prostate*
Supports Healthy Urinary Function*
Supports healthy prostate and urinary function
Maintains testosterone/androgen balance†
Promotes healthy cellular and DNA replication*
Prostate Supporting Synergy*
Healthy Prostate* features a blend of incredible nutrients:
Saw Palmetto Extract: Our saw palmetto is hand-harvested and uses supercritical CO₂ extraction to preserve its beneficial compounds.
Beta-sitosterol: Research shows that beta-sitosterol works synergistically with saw palmetto to support healthy urine flow and testosterone balance.*†
Zinc: The chelated zinc in Healthy Prostate is ultra absorbable. It is essential for supporting optimal prostate health and proper cellular and DNA replication.*
Boron: This mineral is key for maintaining healthy testosterone levels.† The boron in this formula is a readily bioavailable, plant-based source for efficient absorption and use by the body.*
Prostate and Urinary Comfort*
Healthy Prostate from Terry Naturally® delivers targeted nutrients for optimal prostate and urinary function, day and night. This unique formula provides carefully selected ingredients to keep your prostate and urinary tract healthy.*
†Supports healthy levels already within normal range.
Supplement Facts
Serving Size: 1 Softgel
Servings Per Container: 30
Ingredient
Amount/Serving
Daily Value
Calories
10
Total Fat
0.5 g
<1%†
Zinc (from TRAACS™ zinc bisglycinate chelate)
30 mg
273%
Saw Palmetto (Serenoa repens)
320 mg
**
berry lipidosterolic extract standardized to 85-95%
total fatty acids and 0.20-0.50% total phytosterols
Beta-sitosterol
60 mg
**
Boron (from calcium fructoborate)
3 mg
**

---

**Daily Value (DV) not established. †Percent Daily Values (DV) are based on a 2,000 calorie diet.

 
Other Ingredients: sunflower oil, gelatin, glycerin, pumpkin seed oil, sunflower lecithin, purified water, glycine, citric acid, beeswax, annatto in sunflower oil (softgel color).
No: sugar, salt, yeast, wheat, gluten, soy, dairy products, artificial coloring, artificial flavoring, or artificial preservatives.
Terry Naturally brand products contain natural and other premium ingredients.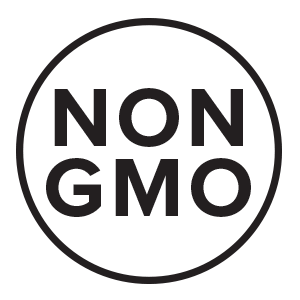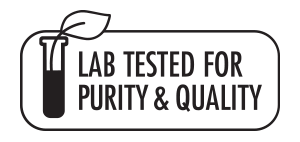 TRAACS™ is a trademark of Albion Laboratories, Inc.
Frequently Asked Questions
How does saw palmetto support prostate function?

Androgen hormones, including testosterone and its metabolite, dihydrotestosterone, need to be in proper balance for healthy prostate function and proper urinary flow. Saw palmetto has been shown to support that balance, plus it provides support for healthy prostate tissue at a cellular level, protecting it from the risks of oxidative stress and damage.* Not only does saw palmetto keep these hormones in balance, but it also provides cellular support for prostate tissue.*
How soon will I notice the benefits of Healthy Prostate*?

Individual responses to the nutrient combination in Healthy Prostate* will vary. Some may notice a difference quickly, as the strong support from saw palmetto, beta-sitosterol, boron, and zinc levels are first introduced in a daily regimen. But for others, it may take only a few weeks or more. For example, some clinical studies involving saw palmetto noted benefits within their three-month trial time, while some larger studies have lasted for a year. Over the course of those trials, men have experienced varying degrees of benefits along that spectrum at different times.
Why is there zinc in this formula?

For men, the highest concentrations of this mineral are in the prostate, and it is involved in many aspects of prostate function. However, unlike some minerals and fat-soluble nutrients, zinc reserves are not stored in the body. That means that there is little to draw from if dietary intakes are low or if the nutrient is needed for immune defense, skin health, or other roles. This makes supplementation with a consistent, efficient source incredibly important. The zinc included in Healthy Prostate is a readily absorbed bisglycinate chelate form that is easily absorbed in the intestinal tract and can be transported to where it is needed most in the body, including the prostate.*