Why Consider Hemp?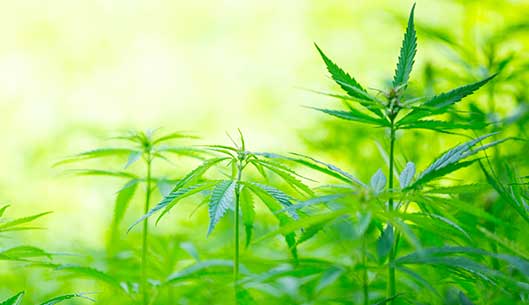 There was a time when no one knew anything about the internet. At some point, only those in the technology field were aware of its existence. Fast forward to today, and most people have incorporated this marvel into their lives. We can't imagine life without it! Something similar has happened with a system in the body called the endocannabinoid system (ECS). As crucial to health as other biological systems like the nervous or circulatory system, this system came to light in 1992. That's when scientists discovered the vital role it plays in overall physical and mental well-being. The more study done on this system, the more evidence is found for the importance of nutritional support for this vital body system. Researchers have found that compounds in hemp excel at helping the endocannabinoid system function at its best. But, now the question becomes: with so many choices, how do I choose a high-quality hemp supplement?

Choosing Hemp
With hemp products bombarding the landscape, it stands to reason there can be considerable differences in the quality available. When choosing a hemp product, it helps to take a step back and understand how the endocannabinoid system works. This system is made up of a network of receptors throughout the body that play a role in immune health, appetite, memory, healthy sleep, mood, and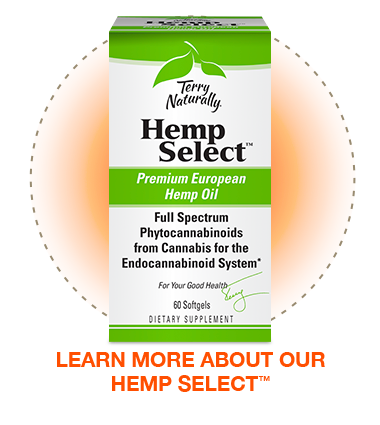 overall health. Science has shown that compounds found in hemp, called phytocannabinoids, can help support a healthy ECS system.

Many people have jumped on the bandwagon of concentrating on one phytocannabinoid for support. The smart choice is to choose a hemp product that has a multitude of phytocannabinoids—often called a full-spectrum option. You don't have to be a scientist to realize that full-spectrum beats concentrating on just one phytocannabinoid. A premium hemp product should contain up to 100 different phytocannabinoids. That's exactly what can be said about the Terry Naturally® family of Hemp products, which feature a full spectrum of phytocannabinoids (but by definition, only 0.3% or less of THC, the compound that provides the "high" of marijuana), making them a wise choice.*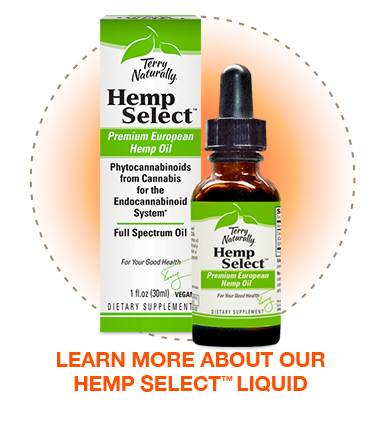 Terry Naturally® Hemp Select™ supplements provide premium, non-GMO European hemp oil from hemp seed and stalk. They can be counted on to deliver a full spectrum of concentrated phytocannabinoids—not just one isolated compound. Additionally, every Hemp Select supplement is grown and harvested according to earth friendly, European Ecocert farming practices. The oil is extracted via a supercritical CO2 extraction process. And there is a wide array of offerings to fit your personal need.
Terry Naturally brand Hemp Select supplements deliver a tested, safe, and reliable answer to the question—how do I choose a hemp product?
---
ABOUT | Michele
Michele is a mom, wife, and grandmother who has been writing about the world of natural medicines for over twenty-five years. A professional voice talent, watercolor artist, and author, Michele enjoys conveying all that is possible in natural health through multiple communication styles—including a good laugh.