We Love Pets, Too!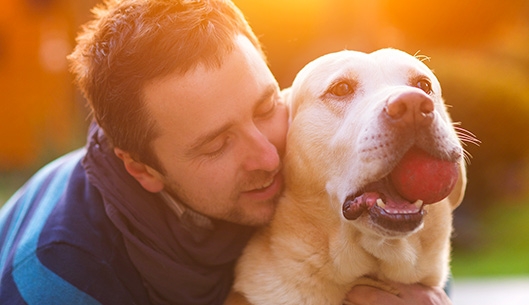 One of the great joys in life is loving a pet. Take a peek behind the curtain as to what makes our Terry Naturally® Animal Health canine products safe, effective, and a quality brand you can trust.

It's important to think about three things when it comes to choosing the products you will give your pets: transparency, accountability, and integrity. Anyone can put together cute advertisements and flashy copy, but at the end of the day, you want to know what you're giving your cherished pet is something that will enhance their healthy life.

Transparency
It can be confusing. How can you know who to trust when it comes to choosing supplements for your animal? Explore and ask questions! There are good questions to ask and tangible ways to help you feel confident that the company you rely on for your animal's care is reputable, accountable and sound. At Terry Naturally Animal Health we want you to know all the facts about our mission, our products, and our genuine desire to be a part of your quest for a vibrant life for your pet. We are dedicated to quality from inception to finished product. For example, in addition to high quality ingredients, have you ever thought about the products you give your pet after they are packaged, but before they appear on the shelf? We do! Proper storage ensures product integrity without any adverse effects from things like temperature, humidity, and light. That's just one example of the care we take every step of the way. At Terry Naturally Animal Health, we welcome your questions and are happy to provide you with answers.

Accountability
At Terry Naturally Animal Health we practice strict adherence to current good manufacturing practices, called cGMPs for short. We are a member company of the National Animal Supplement Council or NASC—an organization that provides detailed guidelines for product quality assurance, adverse event reporting, and labeling standards. We have undergone a comprehensive quality audit and earned the right to display the NASC quality seal. We also align ourselves with the quality standards set by the Association of American Feed Control Officials (AAFCO), a voluntary membership association of local, state, and federal agencies charged by law to regulate the sale and distribution of animal feeds and animal drug remedies. Because we care for your animal, we welcome these guidelines as a part of smart business practices.

Integrity
With the problem of adulteration, contamination, and allergens in products from less than reputable suppliers, the issue of integrity has been a problem in the pet supplement world. At Terry Naturally Animal Health what we say is on the label is exactly what is in the product. All requirements, specifications, and tests are documented, reviewed, and maintained on every product we sell. As a company of integrity, we wouldn't have it any other way. And we stand behind our products with a complete money-back guarantee. We believe in only the very best for each four-legged friend. We are proud to support your dog with excellent canine products, and if you are or know a horse lover, we have a stellar equine line, too.
Animals bring unmeasurable joy, happiness, fun, and comfort to our lives—they are to be treasured this month and each day of the year.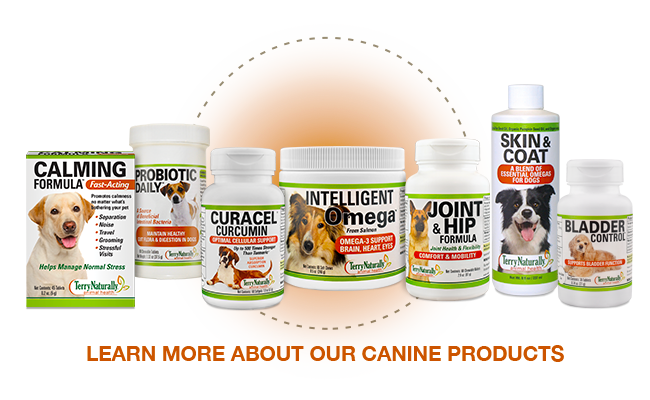 ---
ABOUT | Michele
Michele is a mom, wife, and grandmother who has been writing about the world of natural medicines for over twenty-five years. A professional voice talent, watercolor artist, and author, Michele enjoys conveying all that is possible in natural health through multiple communication styles—including a good laugh.