The Perfect Partner to Your Morning Tea
The Perfect Partner to Your Morning Tea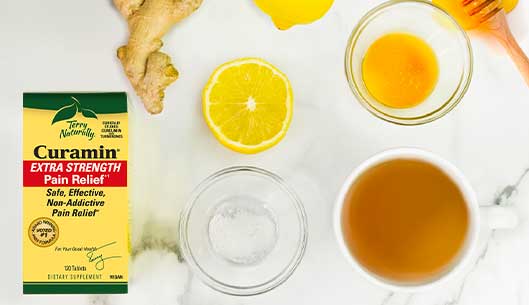 Looking for the perfect partner to your morning tea?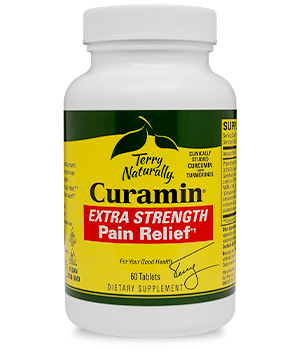 Pair Curamin® with this yummy immune boosting ginger tea for optimal health benefits. Curcumin is the "good stuff" found in turmeric, and Curamin contains the most clinically studied enhanced curcumin in the world along with other ingredients that are tough on pain*† but easy on your kidneys and liver.
---

Ingredients:
8-oz. Filtered Water
1" Fresh Ginger, Sliced
1" Fresh Ginger, Grated
1/2-tbsp. Honey (Use Agave Syrup for Vegan Option)
1/2 Medium Lemon, Juiced
1 Pinch Monk Fruit

Directions:
Heat filtered water until its hot but not boiling. Pour the hot water over ginger slices in a mug. Add grated ginger to hot water.
Let steep for 3 minutes. This will bring out the flavors and nutrients.
Stir in the honey, turmeric powder, lemon juice, and monk fruit.
Pour tea through a fine mesh strainer if desired and enjoy!
---
ABOUT | EuroPharma
EuroPharma, Inc., maker of the Terry Naturally® brand, offers clinically proven and effective nutritional supplements that improve the health of America. Terry Lemerond, founder and president of EuroPharma, is well-known for innovation, and is credited as the first to introduce glucosamine sulfate and standardized Ginkgo biloba to the U.S. natural products market. The full line of Terry Naturally products is available throughout the U.S. in both the health food store and professional distribution channels. At EuroPharma, Our Passion is Your Health®.
†Occasional muscle pain due to exercise or overuse.