Test Your Anxiety & Stress Level
Test Your Anxiety & Stress Level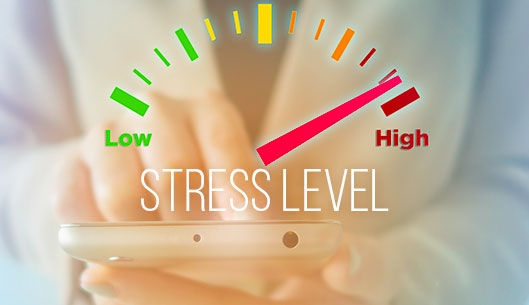 These questions can help calculate how much anxiety and stress you have in your life. This is meant for educational purposes only, and is not in any way a diagnosis, nor does it replace your healthcare provider's professional assessment.
Select the answer that best describes your current feelings. Do not think too long about the answers.
SCORING
| | | |
| --- | --- | --- |
| 3 | Points for each answer | A |
| 2 | Points for each answer | B |
| 1 | Points for each answer | C |
| 0 | Points for each answer | D |
TOTAL POINTS
0-8 Points Generally low level; may need occasional support in stressful circumstances for short periods.
9-14 Points Medium level; daily support for longer periods, especially during stressful events.
15-24 Points High level; daily ongoing support recommended.

---
ABOUT | EuroPharma
EuroPharma, Inc., maker of the Terry Naturally® brand, offers clinically proven and effective nutritional supplements that improve the health of America. Terry Lemerond, founder and president of EuroPharma, is well-known for innovation, and is credited as the first to introduce glucosamine sulfate and standardized Ginkgo biloba to the U.S. natural products market. The full line of Terry Naturally products is available throughout the U.S. in both the health food store and professional distribution channels. At EuroPharma, Our Passion is Your Health®.