Show Your Heart Some Love!
Show Your Heart Some Love!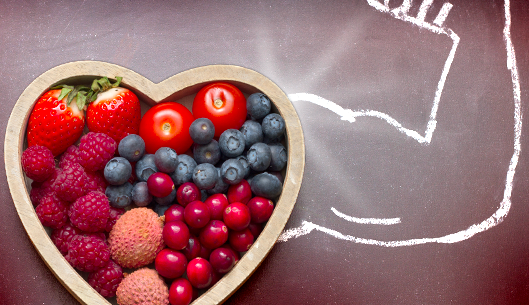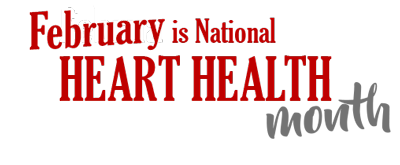 Make heart smart choices today for a healthier tomorrow.
Your heart does a lot of heavy lifting throughout your lifetime, pumping blood and delivering life-sustaining oxygen to every part of your body—24 hours a day, seven days a week, 52 weeks a year. And as time marches on, your heart—like any other part of your body—could use some additional TLC to help it maintain its critical job for years to come.*
The good news? Making some simple lifestyle changes now, and implementing a heart-healthy supplement regimen, can support the health of your beloved ticker for decades to come. You already know it's important to avoid smoking at all costs, control the size of your waistline with a healthy diet, and do your best to effectively manage the stress in your life. Your next step? Show your heart some extra love with the best heart-supporting nutrients Terry Naturally has to offer!*
Blood Pressure Health™: Maintaining healthy blood pressure is required to support both heart and brain health. Blood Pressure Health™ features patented olive leaf extract plus French Grape Seed VX1® to maintain smooth, flexible arteries and support healthy blood pressure levels.†*

Clinical OPC® Heart: The right combination of nutrients for overall heart health is a must in your daily supplement regimen. Clinical OPC Heart features concentrated levels of Vitamin B6, magnesium, French grape seed extract VX1®, and benfotiamine to fill nutritional gaps in your diet and promote optimal cardiovascular function. When taken daily, this product will support healthy blood pressure and cholesterol levels†, plus circulation and much more!*

Artery Strong™*: Your arteries have a big job to do! Each time your heart beats, your arteries expand and contract to help pump blood through nearly 60,000 miles of blood vessels and veins in your body. The synergistic combination of vitamins A, D3, and K2 in this Artery Strong supports blood vessel elasticity and arterial wall strength.*

Healthy Arteries™*: Blood vessel health extends far beyond your cardiovascular system to play a major role in the health of your eyes, legs, and brain, as well. Healthy Arteries delivers powerful mesoglycan, an important nutrient that provides the necessary building blocks for healthy blood vessels throughout the body.*
---
ABOUT | Julie
Julie has been a writer, researcher, and author in the Natural Health industry for nearly 15 years. A wife and mom to three young daughters, Julie is infinitely interested in studying the science behind how botanicals and nutrients can support and improve the health of her loved ones, and all who read her work.
†Supports healthy levels already within normal range.