Refreshing Grape Slushie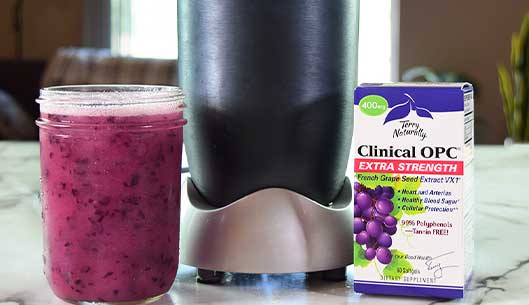 Not only are grapes delicious, but did you know they have SO many amazing benefits? Grapes support:
 • A Healthy Immune System
 • Lungs
 • Heart & Healthy Blood Pressure
 • Digestive Health
 • Kidneys
 • Vision
 • Energy Levels
 • Mental Clarity

Enjoy this healthy and refreshing drink on a warm summer day, and don't forget to take with your Clinical OPC® or Clinical OPC® Extra Strength for the ultimate antioxidant support!*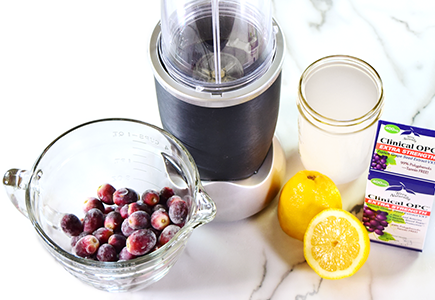 Ingredients:
  3 Cups Frozen Grapes (we prefer red seedless)
  1 1/2-2 Cups Coconut Water
  1 Fresh-Squeezed Lemon
Directions:
Add grapes, coconut water, and fresh-squeezed lemon juice to a blender and pulse until smooth. 
Enjoy!
---
ABOUT | EuroPharma
EuroPharma, Inc., maker of the Terry Naturally® brand, offers clinically proven and effective nutritional supplements that improve the health of America. Terry Lemerond, founder and president of EuroPharma, is well-known for innovation, and is credited as the first to introduce glucosamine sulfate and standardized Ginkgo biloba to the U.S. natural products market. The full line of Terry Naturally products is available throughout the U.S. in both the health food store and professional distribution channels. At EuroPharma, Our Passion is Your Health®.