No Bake Easy Energy Bites
No Bake Easy Energy Bites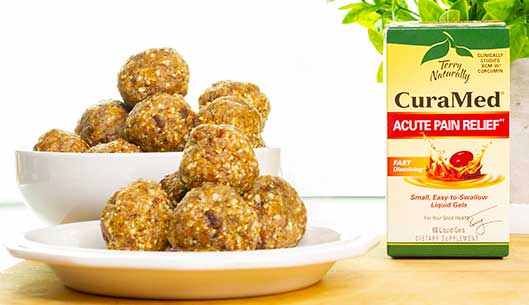 CuraMed® Acute Pain Relief*† provides the pain relief you need to get back to doing the things you love!* Pair it with these easy-to-make energy bites and you're ready to take on the day while feeling your best!
---
Ingredients:
1 Cup Unsalted Raw Almonds
1 Cup Unsalted Raw Cashews
½ Cup Dried Apricots
1 Cup of Medool Dates
Pinch of Himalayan Sea Salt
1 Tbsp. Ground Flax
1 Tbsp. Hemp Seeds
2 Tbsp. Peanut, Almond, or Cashew Butter
1 Tsp. Fresh Ginger
Direction: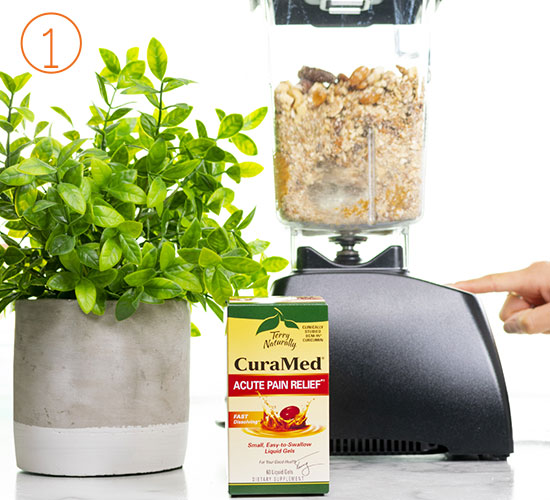 Add all ingredients into a food processor and mix well.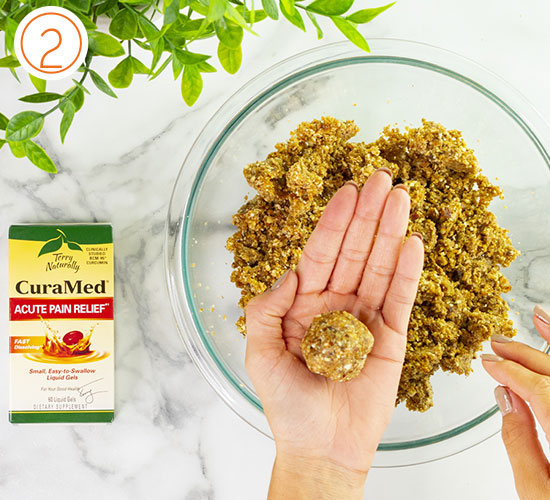 Roll into balls. Recipe should make about 24 servings.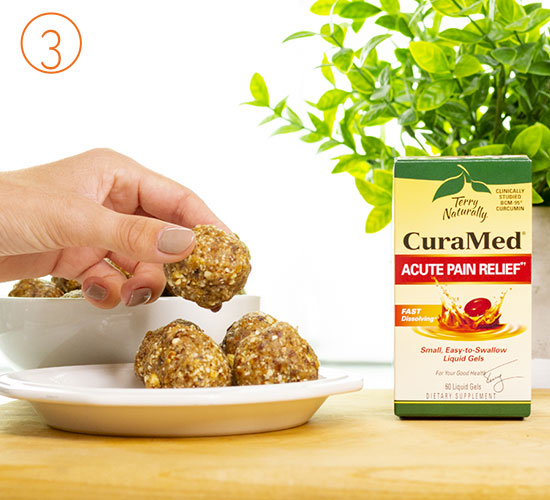 Refrigerate and enjoy for up to 2 weeks.
---
ABOUT | EuroPharma
EuroPharma, Inc., maker of the Terry Naturally® brand, offers clinically proven and effective nutritional supplements that improve the health of America. Terry Lemerond, founder and president of EuroPharma, is well-known for innovation, and is credited as the first to introduce glucosamine sulfate and standardized Ginkgo biloba to the U.S. natural products market. The full line of Terry Naturally products is available throughout the U.S. in both the health food store and professional distribution channels. At EuroPharma, Our Passion is Your Health®.
†Occasional muscle pain or inflammation due to exercise or overuse.