Get Schooled on Back-to-Classroom Supplements
Get Schooled on Back-to-Classroom Supplements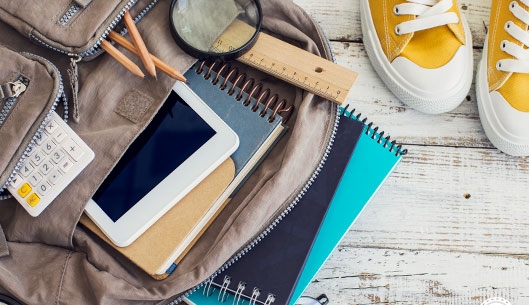 Notebooks, pens, folders, pencils—all staples for heading back to school from the littlest student to the college-bound learner. But what should you have on-hand when it comes to "heading-back-to-school" supplements? Be prepared and ready with these choices for students who want to go to the head of the class!
Calm Kids®
Safe for children ages 4 and up, Calm Kids can help keep kids focused and engaged. The synergistic combination of five nutrients including DHA, rhodiola, and French Grape Seed Extract VX1®, supports healthy brain function and enhances the feeling of well-being without unwanted side effects.* Kids should feel relaxed, happy, and carefree. Help them with Calm Kids!

AnxioCalm®
When AnxioCalm was compared to other anxiety relieving substances, it not only met or exceeded their effects but it accomplished the goals without drowsiness.* After just one day of use, participants in a study experienced a significant reduction of occasional anxiety with the effects continuing to increase through the seventh day of use.* Find out how this unique, clinically studied echinacea (EP107) can be your gold-star "go to."  Suitable for age 4 through adults.

Vectomega®
Vectomega is the most significant breakthrough in omega-3 science in the past 40 years. It's the smart choice for healthy brain, heart, and eyes.* It's NOT a fish oil, but rather a completely different way of getting supplemental omega-3 plus, important peptides and phospholipids that you don't get from fish oil, in just one tablet or capsule a day. Do your homework! Vectomega is the omega-3 fatty acid complex from salmon that provides more than fish oil ever could.

Terrific  Zzzz®
Anyone heading to class wants to feel rejuvenated and refreshed before a day of learning begins, including the teacher! Terrific Zzzz's is a non-habit forming European blend that features time-tested ingredients that work synergistically to support deep, sound sleep without morning grogginess.*† This gentle combination of herbs supports healthy, restful sleep.† Sleep great with Terrific Zzzz's.*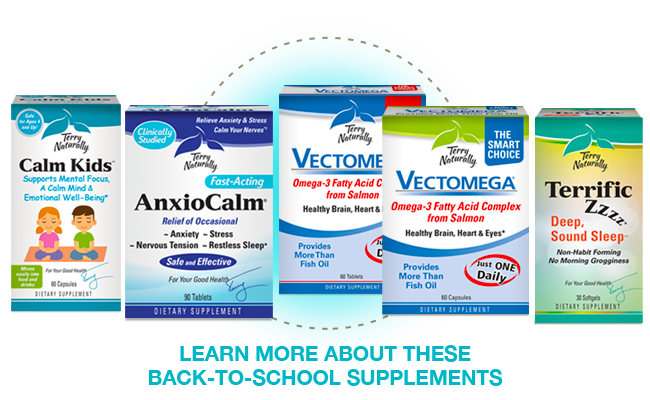 ---
ABOUT | Michele
Michele is a mom, wife, and grandmother who has been writing about the world of natural medicines for over twenty-five years. A professional voice talent, watercolor artist, and author, Michele enjoys conveying all that is possible in natural health through multiple communication styles—including a good laugh.
†For relief of occasional sleeplessness.