Enjoy Black Friday without the Stress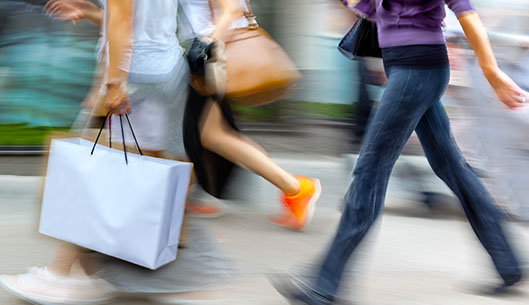 Do you brave the Black Friday crowds hoping to land the best bargains of the season? This year, try these stress-reducing tactics to maintain the energy, stamina, and patience you need to show this frenzied one-day deal-a-thon who's boss!

Step #1: Don't Skimp on Sleep
If you're hoping the tryptophan in your Thanksgiving feast is going to lull you into a deep, relaxed state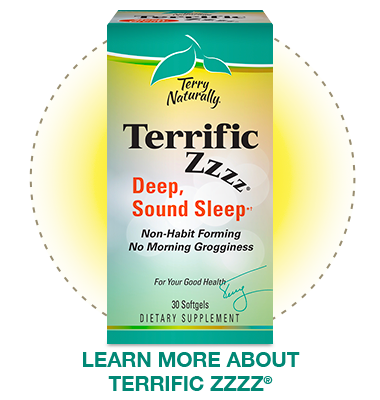 on Thursday night, we have news for you: The idea that turkey has more of this relaxing amino acid than other foods is a common misconception. Studies actually say there's no more tryptophan in turkey than in other popular meats, like chicken and beef. It's likely you're tired after your turkey dinner simply because you overindulged. (No judgment here—we like pumpkin pie, too!) To ensure you sleep soundly the night before your big shopping excursion, try Terrific Zzzz®. This gentle combination of herbs supports healthy, restful sleep—without morning grogginess. You'll drift soundly off to dreamland and wake up feeling refreshed and ready to go!*

Step #2: Start the Day Strong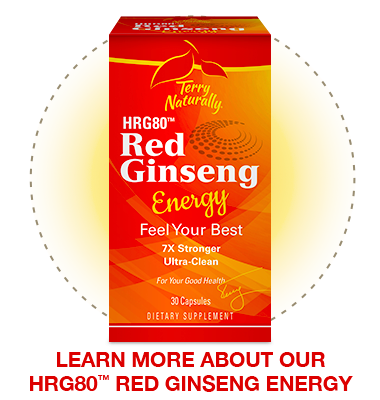 Breakfast is the most important meal of the day, and for this particular day, you'll require the breakfast of champions to take on the masses. Stay energized with low-sugar, high-protein foods like eggs or a protein shake. You'll also want to pack a water bottle and healthy snacks to rehydrate and support your blood sugar levels. But the best way to stay invigorated for the long haul is with an energy-boosting adaptogen to support mental and physical resilience and keep you shopping—not dropping—all day long. Try HRG80™ Red Ginseng Energy to maximize your energy and stamina and keep stress levels under control!*†

Step #3: Keep Calm Under Pressure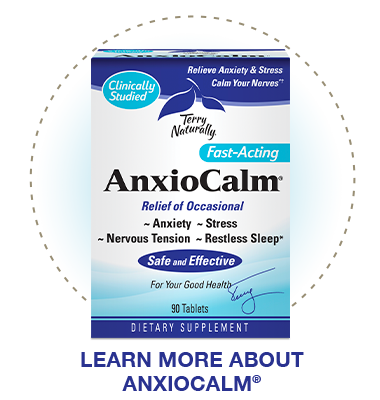 Your day could go in a lot of different directions. One minute you might be leaping over shopping carts to race some fiercely determined moms to this year's most raved about toy of the year, and in the next you could be jumping for joy celebrating all the amazing deals you've snagged! If you find yourself feeling overwhelmed and anxious, take AnxioCalm®, an herbal-supplement that can quiet your nerves and occasional anxiety, fast! No matter what your Black Friday shopping marathon throws at you, you'll enjoy the whole experience more if you can remain calm and bright.* AnxioCalm for the win!

Alternative Plan: Avoid the Crowds Altogether and Shop Online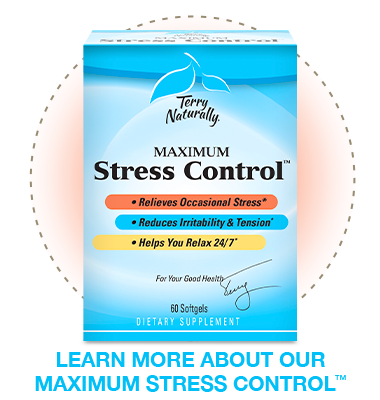 Imagine yourself curled up in cozy buffalo-plaid pajamas, steaming cup of coffee in hand, knocking out your holiday shopping—and saving money like nobody's business—all at the same time. Americans love to score deals online, but taking advantage of this 21st century perk on the busiest shopping day of the year takes ease and convenience to a whole new level. If the anxiety of missing out on brick-and-mortar shopping causes you any stress, chill out with Maximum Stress Control™. This botanical formula supports relaxation and focus, so you can check everything off your shopping list while staying home and staying comfy!*
---
ABOUT | Julie
Julie has been a writer, researcher, and author in the Natural Health industry for nearly 15 years. A wife and mom to three young daughters, Julie is infinitely interested in studying the science behind how botanicals and nutrients can support and improve the health of her loved ones, and all who read her work.
†Occasional stress or fatigue.