Easy, Healthy Cucumber Kiwi Smoothie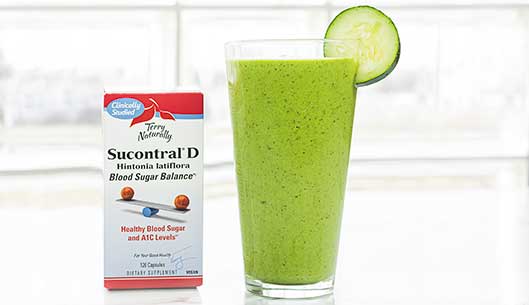 Enjoy a healthy smoothie and keep your blood sugar balanced with Sucontral® D.*†

Easy, Healthy Cucumber Kiwi Smoothie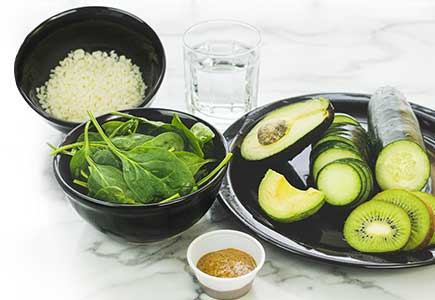 Ingredients:
   1 cup water
   1 handful spinach
   1 kiwi fruit
   1/4 avocado
   1 tablespoon almond butter
   1/2 cup blanched then frozen cauliflower (Optional)
Directions:
Place all items in blender and mix until smooth. Enjoy!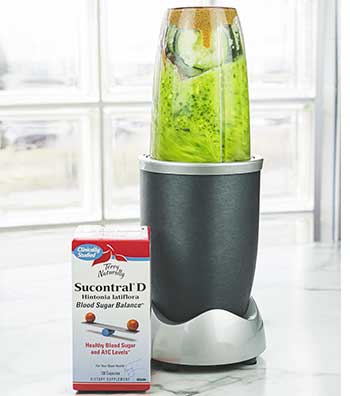 ---
ABOUT | EuroPharma
EuroPharma, Inc., maker of the Terry Naturally® brand, offers clinically proven and effective nutritional supplements that improve the health of America. Terry Lemerond, founder and president of EuroPharma, is well-known for innovation, and is credited as the first to introduce glucosamine sulfate and standardized Ginkgo biloba to the U.S. natural products market. The full line of Terry Naturally products is available throughout the U.S. in both the health food store and professional distribution channels. At EuroPharma, Our Passion is Your Health®.
†Supports healthy levels already within normal range.