Does a Product Have to Be Labeled Organic to Be Safe?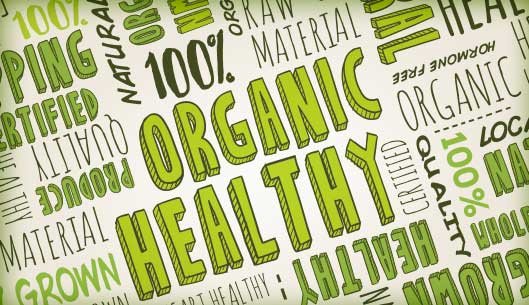 Today's health-conscious consumers are bombarded with the message that in order to be safe and nutritional, a product must be labeled organic. In truth, many products that aren't certified organic in the market today are extremely safe, if not safer, than those bearing an organic seal of approval. Not all consumers understand this though, so the organic seal still holds a lot of weight in their buying decisions.


What Does the Organic Seal Mean?
In order for a product to be certified organic, at least 95 percent of the ingredients must have been grown or processed without the use of synthetic fertilizers or pesticides. A label that says "made with organic ingredients" must have a minimum of 70 percent organic ingredients to meet the standard. It's no wonder that this seal helps provide peace of mind in a time when Americans are unclear about the safety of the products their families are consuming. But there are many products on the market that are completely safe, and don't have an organic label.


Should Every Product Have an Organic Seal?
Not all ingredients have organic standards. For example, wild-crafted items cannot be organic, since their growth and nurturing has not been controlled. Minerals from non-plant sources cannot be organic, because they were not grown. Plants can be grown without pesticides and herbicides, but if they are stored in a facility that is not certified organic, the plant materials cannot be labeled organic. Some unique raw materials may not be available as organics. In many countries, plants that are grown hydroponically cannot be certified organic as they did not grow in the soil. There are instances in which ingredients are slightly modified or from modified sources, and cannot be labeled organic. An example of this would be methylated B vitamins grown via a fungal fermentation process, or probiotics grown in culture.

Lastly, it is important to note that organic is not always synonymous with purity and safety. Additional steps must be taken to assure the safety and efficacy of products regardless of certification.


Safety First When it Comes to Your Health
Though not always labeled organic, the Terry Naturally® brand supplements are made from the safest, most effective ingredients available. After all, our goal is to improve your health, not compromise it. This is why all the ingredients we use are vigorously tested multiple times before they're used in any of our formulations. We ensure the compounds and nutrients you need are of the highest quality, accurately measured, and standardized to be safe and effective.

For example, the curcumin used in many of our powerful products goes through stringent quality control from raw material sourcing throughout the manufacturing process. Its benefits are proven by rigorous clinical trials. We ensure traceability of our curcumin's supply chain, from farm to finished supplement, to ensure a premium, high quality, and safe product.

Another example is the HRG80™ red ginseng used in our popular ginseng products. This unique ginseng is hydroponically grown and carefully tended in ideal, ultra-clean conditions without pesticides. The plants are fed the perfect level of nutrients, and strategically stressed at key intervals to assure the creation of beneficial protective compounds.

These are just two examples of many, many more that ensure our commitment to making sure all Terry Naturally formulations are of the highest quality for you and your families. We source non-GMO ingredients, strive for safety certifications that go above and beyond, and include thoughtfully harvested botanicals that take the health of plants and the environment into account.

Over the years, in our many interactions with retailers and customers alike, we've learned that when most people ask if our products are organic, what they're really asking is if they are safe. The answer is yes, over and over again. Your health and safety have always been our top concerns and we will continue to take all measures required to ensure that the Terry Naturally brand of products is the highest possible quality to improve your health.
---
ABOUT | Julie
Julie has been a writer, researcher, and author in the Natural Health industry for nearly 15 years. A wife and mom to three young daughters, Julie is infinitely interested in studying the science behind how botanicals and nutrients can support and improve the health of her loved ones, and all who read her work.