Cutting Through Confusion About Hemp Supplements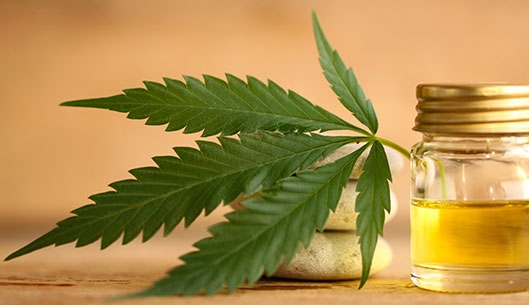 If you're new to hemp supplements, the variety available may feel overwhelming. It's tough to know what to avoid, what to look for, and why these differences matter. While it seems like hemp has suddenly flashed across the horizon, the momentum has been building for some time.
In fact, the history of hemp in North America predates the founding of the United States. According to the web site for Hemp History Week, (celebrated June 3rd through June 9th), hemp plants arrived with colonists in the 1600s, and quickly became a valuable cash crop, being used for rope-making, sails, and paper-making—including the parchment used for the Declaration of Independence!
Hemp supplements, which feature a full spectrum of phytocannabinoids (but by definition, only 0.3% or less of THC, the compound that provides the "high" of marijuana), help support your endocannabinoid system.* If the phrase "endocannabinoid system" sounds new to you—or if you didn't know you had one in the first place, take heart: the research in this field is relatively new. Until the recent boom in hemp supplements, most people never even thought about it.   
Nonetheless, much like the nervous system, immune system, and cardiovascular system, we all have an endocannabinoid system that supports our overall physical and mental health. Of the body's own cannabinoids, two of the most studied are anandamide (AEA) and 2-arachidonoylglycerol (2-AG), and they—and the whole system of receptors and other compounds—are supported by hemp oil cannabinoids.*
Because your own endocannabinoids can be in short supply, and may be consumed by enzymes, underfed by a poor diet, or simply depleted by occasional stress, researchers and people around the country have turned to hemp oil phytocannabinoids to help support their overall health.* 
But like all things, it is best to choose hemp oil supplements wisely.
Hemp Select™ supplements provide premium, non-GMO European hemp oil from the seed and stalk that delivers a full spectrum of concentrated phytocannabinoids—not just one isolated compound. Additionally, every Hemp Select supplement is non-GMO, and grown and harvested according to earth friendly European Ecocert farming practices. The oil is extracted via a chemical-free, supercritical CO2 extraction process, so you get the very best that hemp has to offer.
Hemp Select™ – Full-spectrum phytocannabinoids delivered in a softgel for your daily regimen.
Hemp Select™ + Curcumin – Combines full-spectrum phytocannabinoids with clinically studied curcumin blended with turmeric essential oil, a source of ar-turmerone, for enhanced absorption and blood retention.

You've probably heard of hemp referred to as a "do everything" plant, but weren't sure what direction to turn, Terry Naturally® brand Hemp Select™ supplements deliver a tested, safe, and reliable answer.

---
ABOUT | Dan
Dan is a health and medical writer who primarily focuses on botanical ingredients, whole foods, and natural medicine. He is fascinated with traditional medicine practices and has a diverse background in reporting, editing, publishing, and marketing.