Celebrate Healthy Aging Month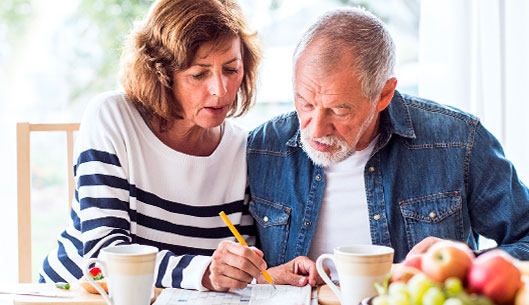 September is Healthy Aging Month, and if that category seems especially personal, you're definitely not alone. No doubt you've heard the slogans, "50 is the new 30" and "you're only as old as you feel" plenty of times. Maybe you've even repeated them yourself in a moment when the world seemed to be catching up to you a little too much.
And while it would be great if just thinking or saying those phrases made them true, you know better. It takes a conscious effort to avoid the trap of settling down in ways that aren't healthy. Of course, getting older in years doesn't have to mean surrendering to outdated stereotypes of being sedentary or slowed down. There are always ways you can keep a youthful sensibility coupled with well-earned wisdom for the long run. Here are just a few:
Play often: Enjoyable physical activity like a stroll through your favorite park with a friend, biking around the countryside with your family, or just shooting a few hoops in the driveway helps keep your heart young, your blood pumping, and your brain engaged. Aim for at least 30 minutes of exercise three times a week.
Stay connected: Even though we live in a hyper-connected world via the internet, and carry mini-computers everywhere, we need to foster and cultivate lasting human relationships. If you feel a little short in that category, consider volunteering with local groups that share your interests and help them with events. Or, if you've thought about joining a club, a parish, or other organization, check it out.
Boggle your mind: Chess, crossword puzzles, Sudoku, and other brain-teasing activities are often cited as ways to keep mental plasticity and cultivate better neural connections. But stretching out a bit and exploring new interests is a good idea, too. Consider developing your inner artist by picking up a book about basic drawing, a few pencils, and a sketch pad. Or, if you've ever wondered if you could play a musical instrument, why not try it out? Used guitars, clarinets, or violins are not terribly expensive, quite portable, and provide a great challenge. Plus, you're likely to find local tutors to help you learn the basics.
Eat heartily, but healthily: Avoiding fried foods, sugar, and refined grains, and instead emphasizing fresh fruits, vegetables, healthy fats (like olive oil), proteins, and other foods can make a big difference for your mind and body alike. To start with, you'll simply feel healthier—wholesome foods provide a number of healthy polyphenols, amino acids, and cell-protecting compounds that have their own anti-aging power. But you'll also find it easier to maintain a healthy weight, bone density, and alertness because your diet won't be fighting against you.
Supplement wisely: Smart eating and regular exercise can't be beat. But they can be assisted. For healthy aging, there are six supplements from the Terry Naturally® brand to consider that can help you keep going strong—mentally and physically—for years to come:
Curcumin from CuraMed®: This award-winning supplement delivers curcumin from turmeric that is blended with turmeric essential oil for enhanced absorption and use by the body. Turmeric essential oil is also a source of another wonderful compound "aromatic turmerone", or "ar-turmerone". Adding CuraMed to your daily regimen helps you support a healthy inflammation response, which is excellent for your body and mind.*†
Omega-3s (and more) from Vectomega®: Omega-3s have been clinically studied for healthy heart, brain, skin, immune, vision and nervous system support.* Vectomega supplies them, plus more. Aside from delivering EPA and DHA in just one tablet or capsule daily, it also contains valuable phospholipids for your mind and heart, and peptides that help relieve occasional anxiety and fight oxidative stress in the brain.*
Boswellia from BosMed Joint Comfort™*: Boswellia serrata, also known as frankincense, is a true gift to your joints if you want to stay active. BosMed Joint Comfort supplies boswellia specially standardized to provide naturally higher levels of one of the herb's key compounds, called AKBA.* It also includes the same clinically studied curcumin we feature in CuraMed, plus devil's claw extract to support the structure and comfort of your knees, hips, shoulders, spine, and more.* If you like to stay active, you'll love BosMed Joint Comfort.*
Glutathione from Clinical Glutathione™: In the body, glutathione is considered the "master antioxidant", protecting you from the risk of oxidative stress. Clinical Glutathione delivers this critical factor for healthy aging in a stable, slow melt tablet that has been shown to improve blood ratios of healthy glutathione ratios by an amazing 230% compared to unprotected supplemental glutathione.*
Angelica archangelica from SagaPro® Bladder Health*: The name of this Icelandic herb may not seem familiar, but for anyone looking for healthy bladder support, just thinking of "SagaPro Bladder Health" makes the choice a simple one. This extract, made from sustainably harvested angelica leaves, supports bladder strength and function.*
Grape seed extract from Clinical OPC®: You've probably heard of grape seed, but this is no ordinary extract. This special French grape seed extract (VX1®) has been the subject of groundbreaking cellular studies, and delivers tannin-free compounds called oligomeric proanthocyanidins (OPCs) for the ultimate in absorption and use by the body. It supports your heart, mind, immune system, cellular health, and much more.*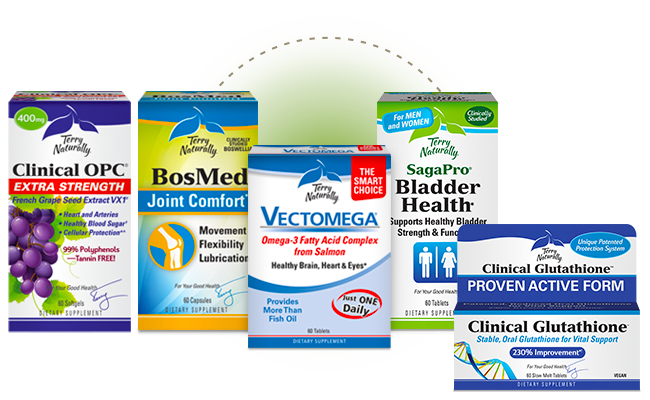 ---
ABOUT | Dan
Dan is a health and medical writer who primarily focuses on botanical ingredients, whole foods, and natural medicine. He is fascinated with traditional medicine practices and has a diverse background in reporting, editing, publishing, and marketing.
† Occasional inflammation due to exercise or overuse