A Healthy Game Changer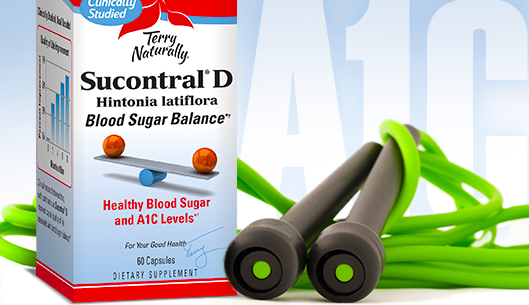 The Smart Choice for Supporting Healthy A1C*†
Remember playing kick-the-can and hopscotch?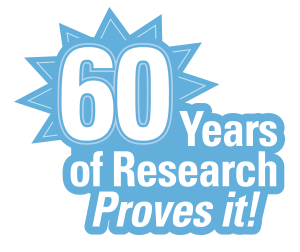 Little did we know in those days of "Ollie Ollie in-Free" that we would one day turn our focus to subjects like healthy A1C levels! All of us know someone who is thinking about their healthy A1C levels, or perhaps it's been on your mind. When we were playing those childhood games, scientists were exploring an amazing botanical bark from a shrubby tree grown in the Sonoran Desert. With 60 years of research, it's time to take a closer look at Hintonia latiflora, part of a clinically studied formula from a botanical with a long history of traditional use for supporting healthy A1C levels.*†

One Tough Plant
Withstanding an intensive desert climate complete with monsoon-like rainy seasons and scorching dry spells has caused Hintonia latiflora to create a powerful defense mechanism. German researchers took the reins and discovered a unique compound in the bark that was worthy of continual research—that's 60 years of enthusiasm because of their findings. The dried bark of this hearty botanical is the prized discovery used to support healthy blood sugar balance.*† But, most of us didn't grow up knowing about this botanical marvel.

While We Were Watching Ed Sullivan
Another thing we didn't realize when we were playing with Barbie's and GI-Joes? How much we were going to change the way we transported our food! In the early 1950s, branded lunch boxes became available to the masses featuring characters from TV shows like Gunsmoke, Roy Rogers, and Howdy Doody. Their popularity gave way to many kids joining the fad in the '60s with a sandwich and an apple in a Mary Poppins or Lost in Space lunch box. At the same time, more education was coming forth about the importance of fruits and vegetables. Making our food more portable and allowing for individual choice ramped up the conversation about healthy eating and staying healthy, from kids to adults. Even in its infancy, healthy living was a subject that garnered great interest.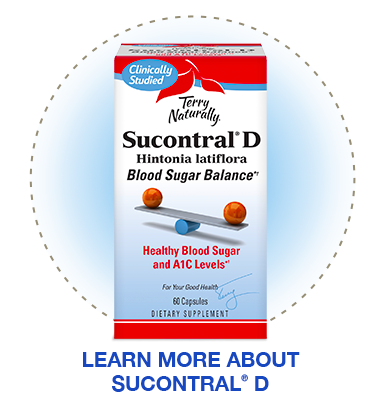 A Trusted Support
Unlike our parents who had to make a trip to the library to learn about healthy choices, we are now living in the information age with stellar education at our fingertips. We all understand the importance of healthy eating, regular exercise, good sleep, and a mindful, wise lifestyle. But sometimes, that's not enough to help us reach our health goals. Thankfully, Hintonia latiflora is now available in a product called Sucontral® D from Terry Naturally®. This clinically studied supplement combines Hintonia latiflora with critical B vitamins, folic acid, vitamins C and E, and the trace minerals zinc and chromium. These are all important co-factors for healthy blood sugar metabolism and insulin function.*†
While our days of playing tag and jacks are behind us, it's good to know good choices are in abundance, including Sucontral D for healthy A1C levels.*†
---
ABOUT | Michele
Michele is a mom, wife, and grandmother who has been writing about the world of natural medicines for over twenty-five years. A professional voice talent, watercolor artist, and author, Michele enjoys conveying all that is possible in natural health through multiple communication styles—including a good laugh.
†Supports healthy levels already within normal range.